Introducing...
W. Allan Rodgers, Jr GRI, ABR, SRS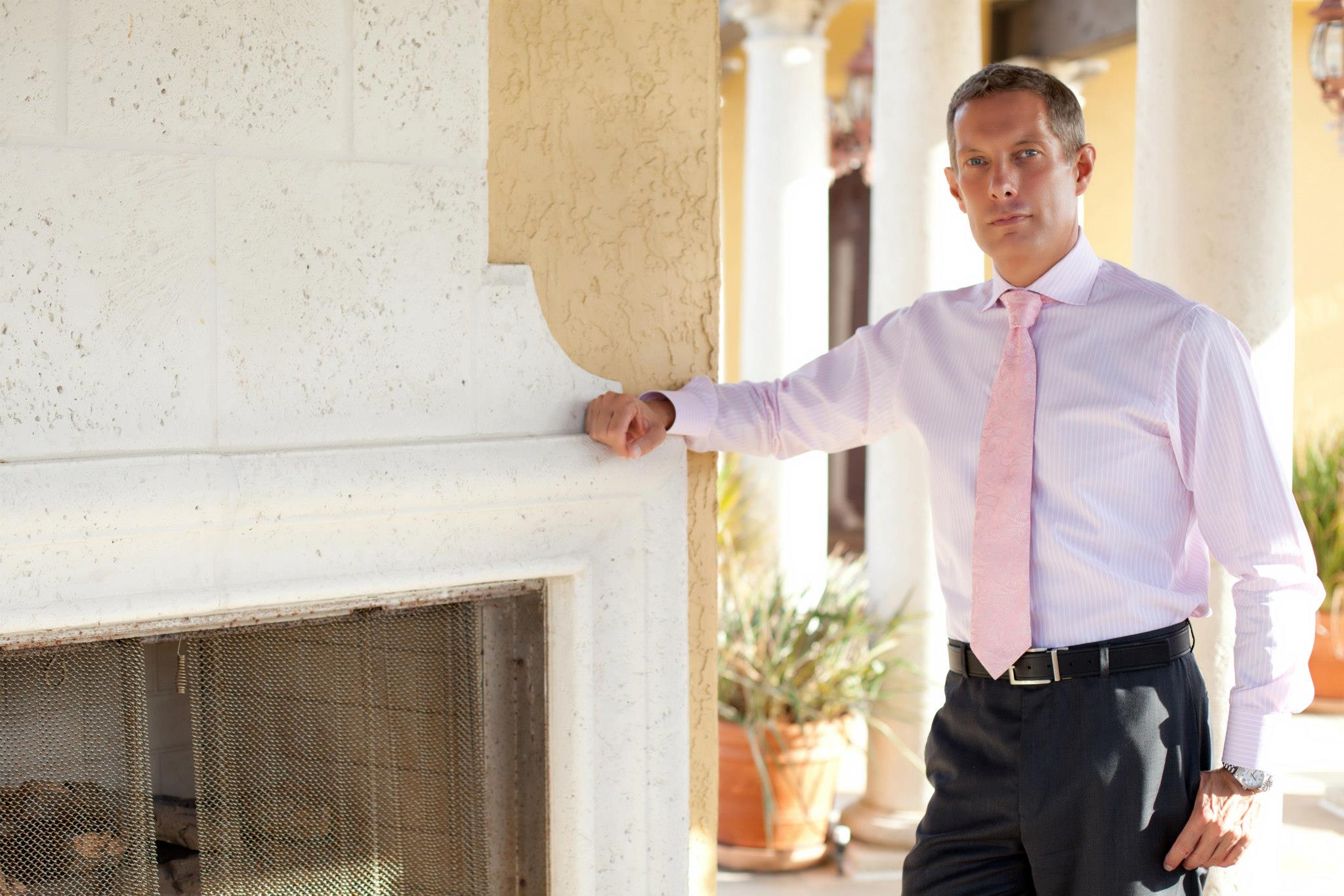 When Allan Rodgers was a young boy living with his family in Northern Virginia, he wrote a note on a napkin and gave it to his mother. It read: "When I grow up, I want to be an architect." Today, Rodgers is happy to talk about the similarities between his childhood aspiration and present day profession. He says simply "I've always loved real estate".
Working, living and loving life in Raleigh, Rodgers' life-long passion has helped to make him a successful REALTOR® and North Carolina Real Estate Commission approved course instructor. Allan has closed more than $25 million in sales and taught hundreds of real estate licensees over the course of his 14-year career in residential brokerage. "This is one of the most dynamic communities in the nation," he says referring to Raleigh. "I get to work with clients who rely on my skill and market knowledge to move to a new home or find a space that really speaks to who they are."
Rodgers was born the eldest of two boys in Newport News, Virginia. He spent his formative years in suburban Washington, DC and studied music education at Virginia Commonwealth University. After college, Rodgers launched a decade-long career in Hospitality Management – earning numerous performance and quality service oriented awards.
"The hospitality industry taught me the value of exceptional service" he says. "I've used much of what I learned operating hotels to build a client-centric real estate business designed to lead buyers and sellers through the intricacies of home ownership."
Although Rodgers found great success in Hospitality Management, he switched gears in 2002, starting a life in real estate. A few years into his career he hired Roy Argall, a well-known real estate mentor and career development coach. The two worked together to nurture and expand Allan's burgeoning business.
"When I met Roy, I co-owned an internationally recognized real estate firm on North Carolina's Outer Banks," Rodgers explains. "I spent eight years selling and listing coastal properties, some of which exceeded a million dollars in value. During the time we worked together the firm nearly doubled in size and sales volume grew 60 percent."
Rodgers, who achieved the firm's top sales associate ranking by volume during his second year in real estate, was also awarded a top franchise production award for sales volume in his third year as a real estate agent.
After selling his Outer Banks real estate firm in 2007, Rodgers resumed residential property sales, eventually forming The Allan Rodgers Team of Fonville Morisey Realty. He's recently turned his attention to greater Raleigh and entire Triangle region. "I like to determine early in the process what's important to clients and then deliver a little more than expected in terms of service and results" Rodgers says of Raleigh buyers and sellers. Working with The Allan Rodgers Team, clients immediately understand how his quiet confidence and thoughtful personality make him such a great REALTOR®.
Rodgers is a world traveler (having visited 19 countries including Russia, Estonia, Greece, Australia and New Zealand). Allan personally and financially supports music education programs and is a fan of fine wine, gourmet cuisine, Russian composers and historic preservation. And those familiar with competitive drum corps (DCI) are sure to get an enthusiastic reaction and an instant connection.
Rodgers says. "I put a lot of effort and focus into every project that comes my way. Whether I'm working with buyers who are excited to make Raleigh their home, or sellers seeking a change of residence there is nothing better than the feeling of satisfaction that comes when clients complete their mission, many becoming great friends and advocates along the way".